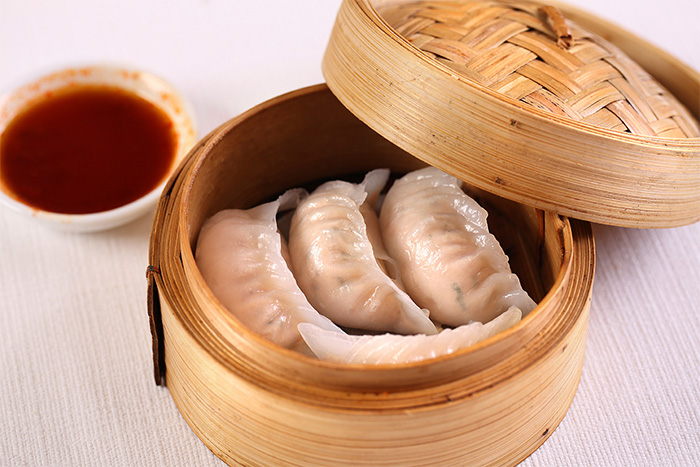 Traditional Dim Sum
at Ren Chai
Ren Chai, our contemporary Chinese restaurant, off the 4th circle, offers Cantonese and Szechwan delicacies. During fair weather it enjoys an outdoor tranquil and romantic garden. Enjoy the traditional Chinese dim sum, steamed or fried. Dim sum are a large range of small dishes that are originally popular in the Cantonese region. They are usually served in restaurants for breakfast and lunch. At Ren Chai you'll savor the delicious varieties for lunch and dinner! For more information call: 064625777 Video Link
Mohammad Nour, Captain at Ren Chai, an inspirational story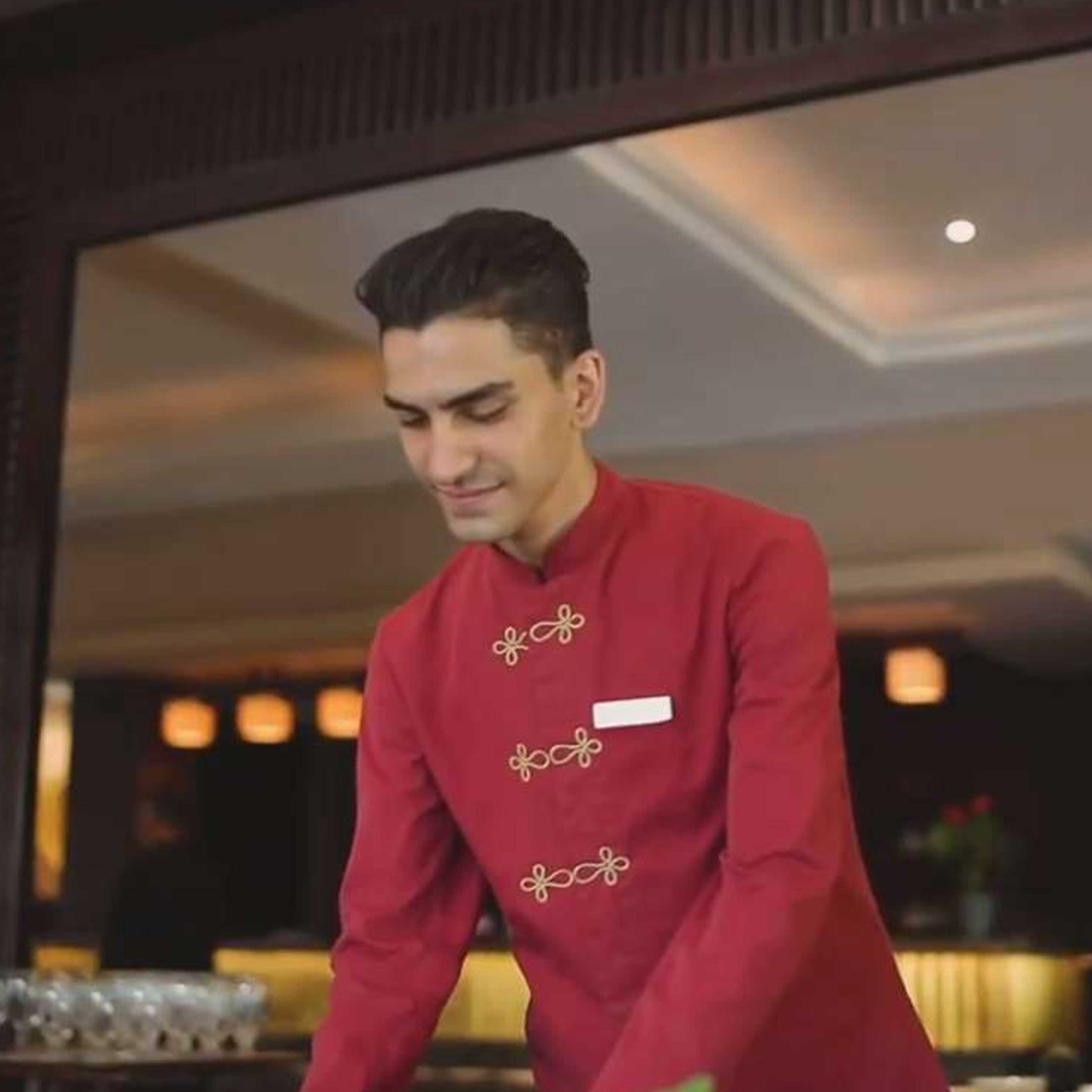 Meet Mohammad Nour, Mohammad is a 22-year old Assistant Captain at Ren Chai, Chinese Restaurant in Amman and pursuing a bachelor's degree in Media and Journalism. At only 15 years old, Mohammad was forced to confront the terror of war and flee from Syria to Zarqa, Jordan with his family of six. Learn more about his story in this video, with the support of Education for Employment. EFE Jordan was established in 2006 as the first EFE Affiliate, and today is one of Jordan's leading youth employment organizations. Based in Amman, EFE-Jordan operates across Jordan, particularly in under-served areas in Irbid and Zarqa. In 2016, EFE Jordan expanded its operations to provide job training and placement programs for Syrian refugees and Jordanian host communities. https://youtu.be/wJWzSczTT5o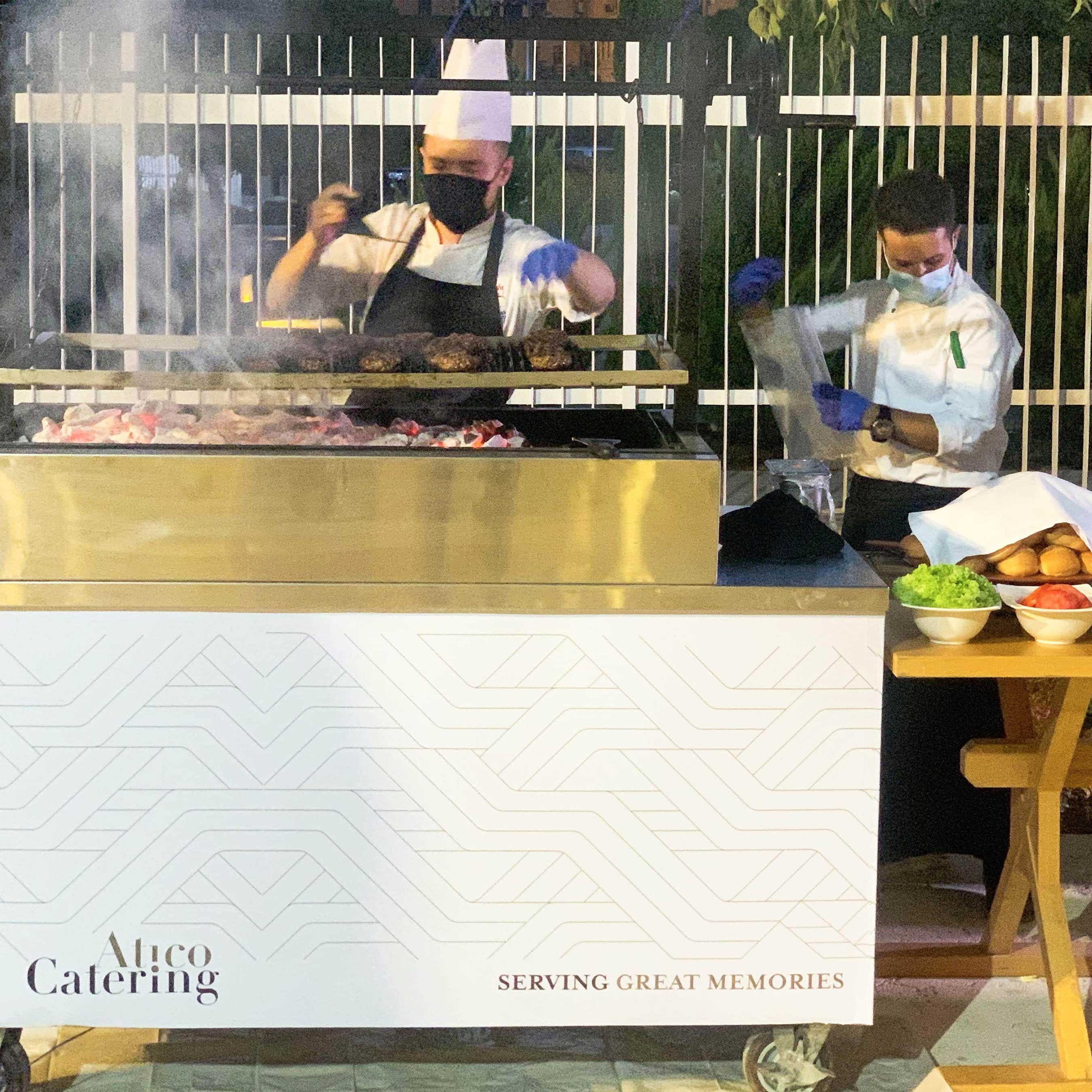 WALIMATico for exceptional specials in the comfort of your home, and ATICO Catering services too!
Order from a variety of cuisines including Arabic, international, Italian, Chinese or Japanese meals, appetizers and salads and desserts, ready to be served at your home with our specials platters. Also, don't forget our summer promotion, if you order through ATICO application you'll get 10% off. Promo code "Summertime". Don't forget our amazing Catering services, which consist of a variety of cuisines supported by the latest equipment, facilities and professional services. ATICO Fakhreldin Group continues to develop its catering department and is adamant about offering a spectrum of catering solutions that suit all requirements and tastes fulfills its clients' preferences. Call for more information 0797222947 / 0797377799
Click here to veiw The menu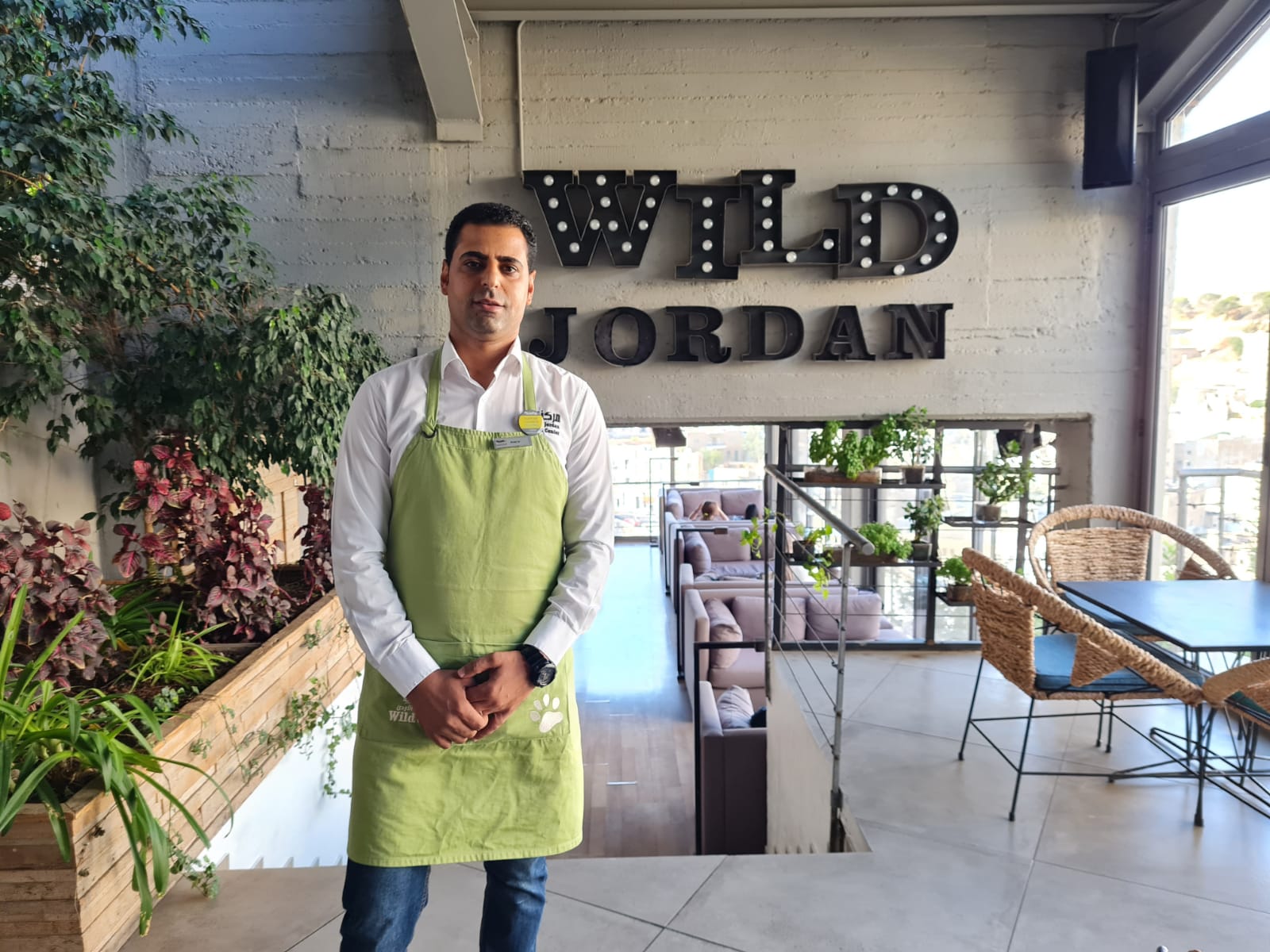 Mr. Alaa Al Sirsi, our hero, dives in to save an old man
It's with great honor that we applaud and congratualate Mr. Alaa Al Sirsi, Assistant Outlet Manager at Wild Jordan Center, on his amazing heroic act in saving an elderly man from drowning after falling into a swimming pool during a catering event held in Madaba on the 25th of July. Bravely and fully dressed, Mr. Al Sirsi jumped into the pool to save the eldery man. He exhibited courgaeousness, grandness and sacrfise and we thank him dearly for his speedy selfless reaction!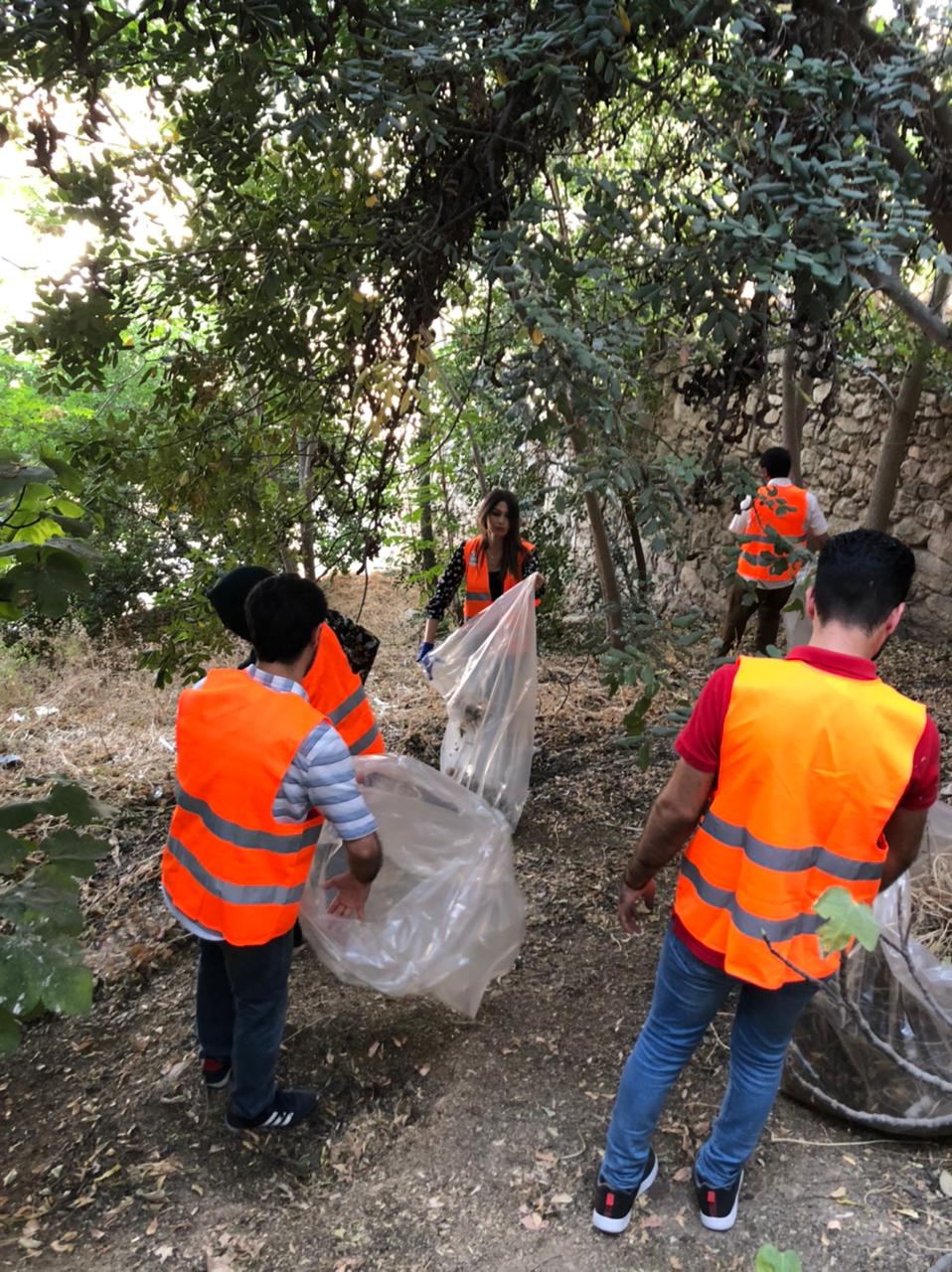 Clean Up Initiative at Wild Jordan Center
On Saturday July 31, 2021, a number of Jordanian University students volunteered to clean and remove all dry weeds, from beneath the WJC building structure, for fear of instigating fires and to help maintain its cleanliness. The young team of students did an amazing job and the area has already been cleaned! We thank them for their amazing help and support to help us clear up the area.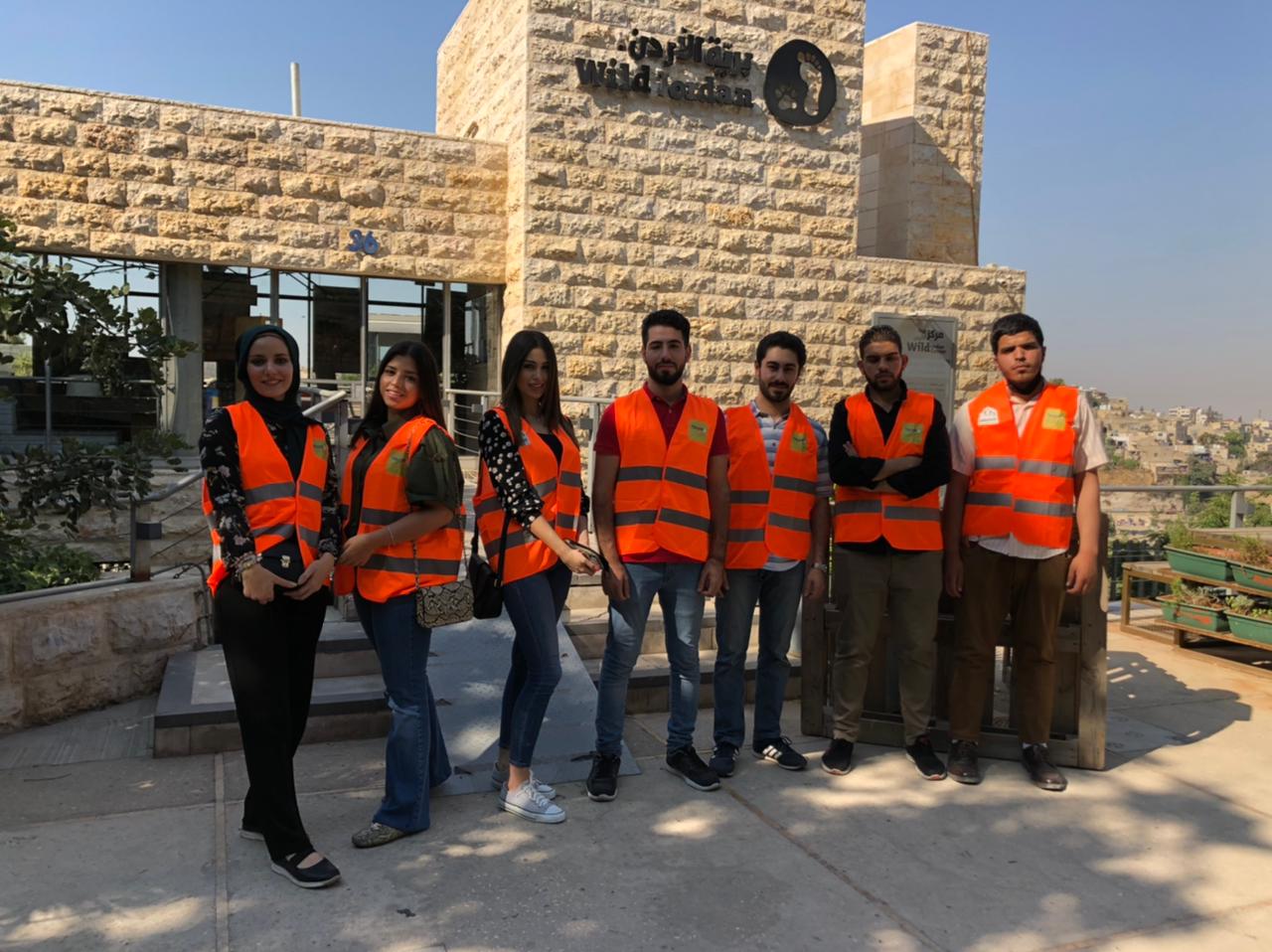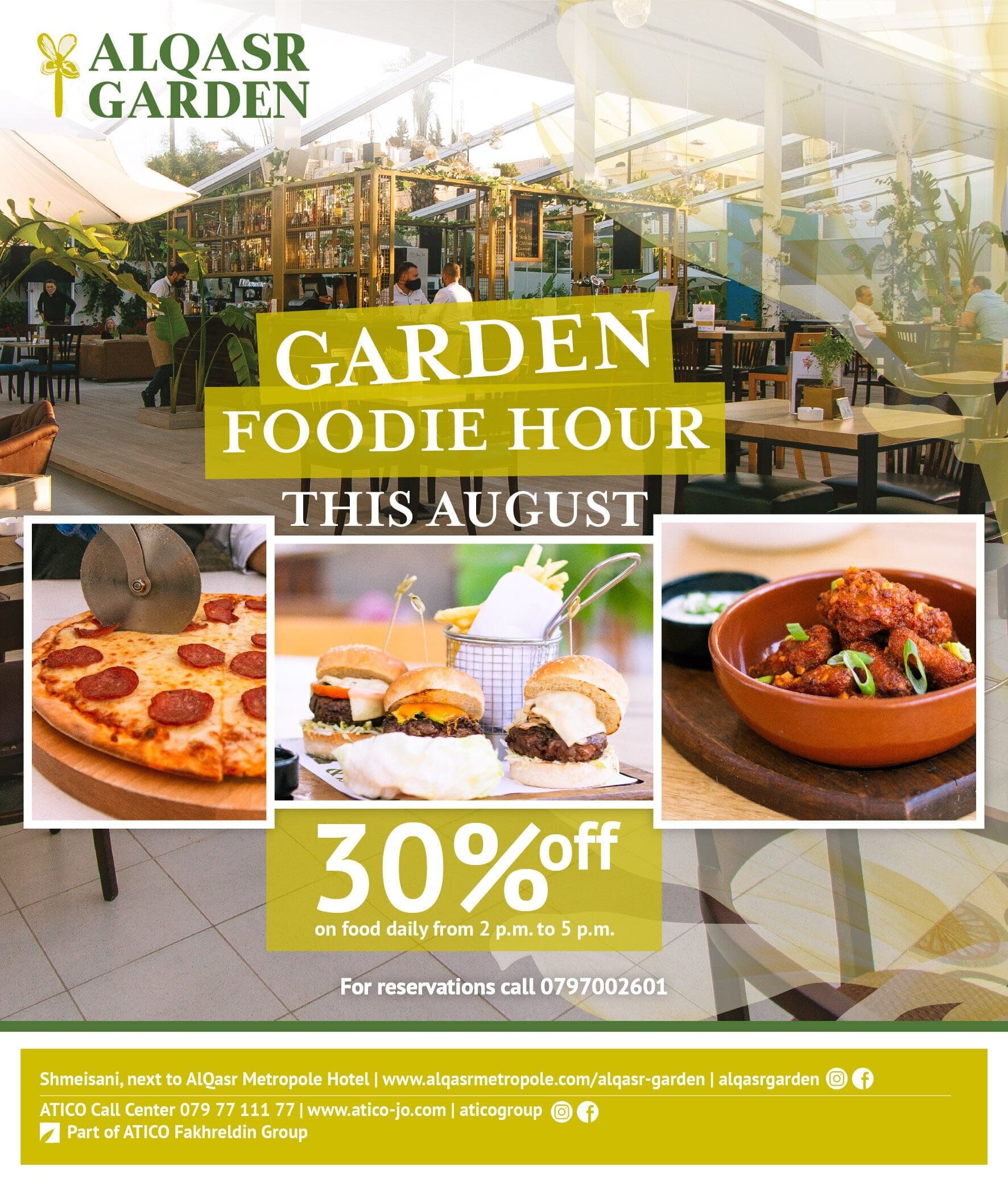 AlQasr Garden offers 30% off with its Foodie Hour this August
AlQasr Garden, at AlQasr Metropole Hotel, the largest garden in Amman, has been renovated with an automated state-of-the-art steel structure. It's become THE summer hot spot, with a relaxed and comfortable atmosphere. Drop by to enjoy the amazing Happy Hour with 30% off, daily on food between 2 p.m. – 5 p.m.! For more information call: 0797002601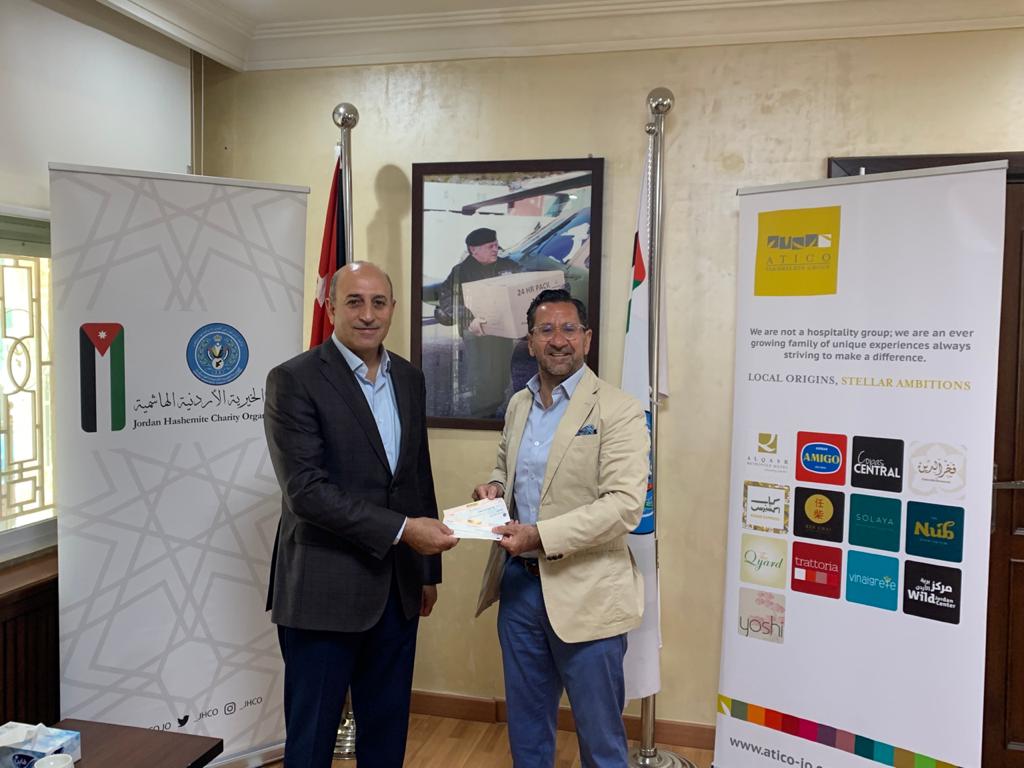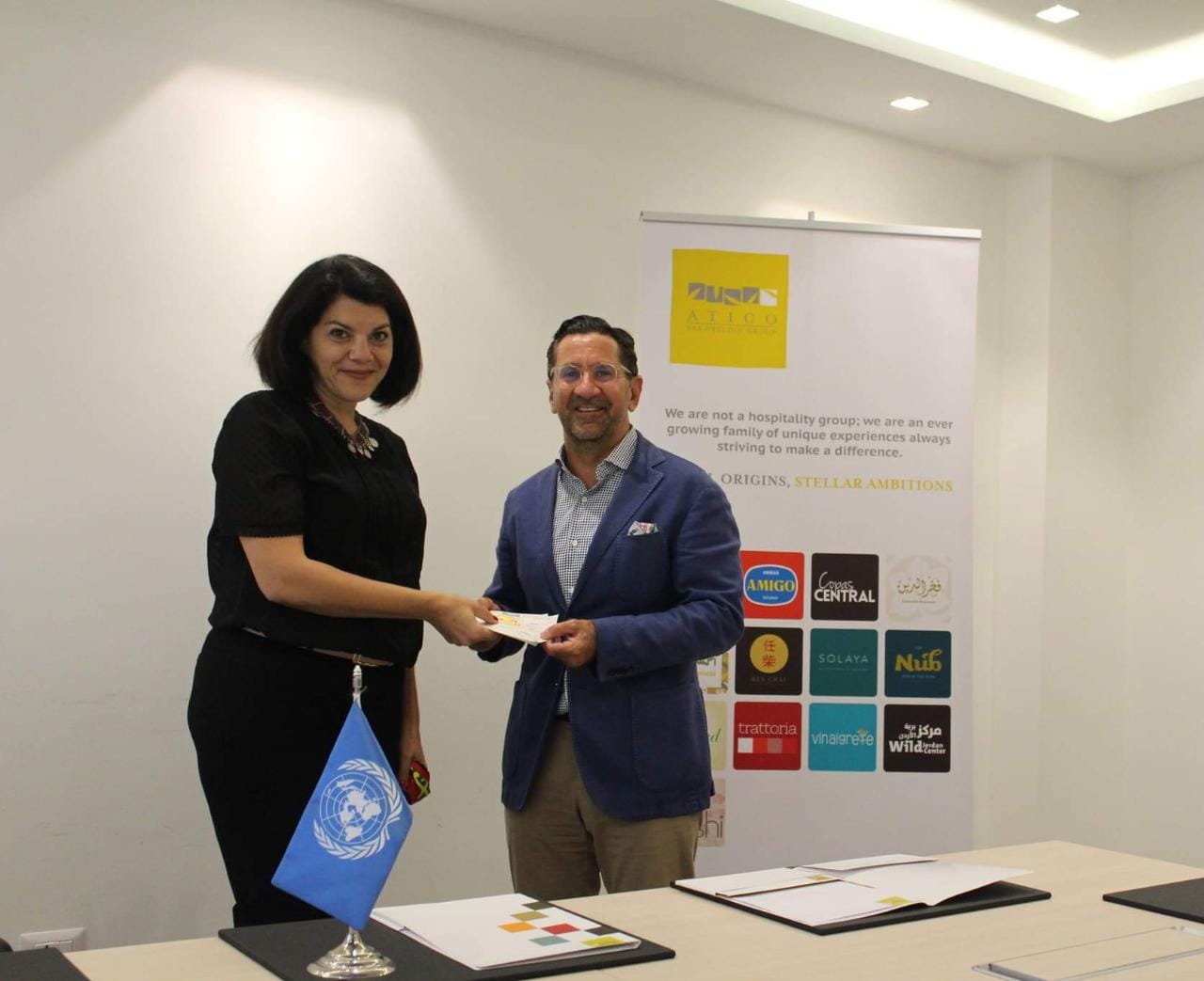 "We are all Gaza…From Jordan to Palestine" pledge has been completed
On July 17th, Mr. Azzam Fakhreddin, COO of ATICO Fakhreldin Group handed Dr. Hussein AlShebli, the Secretary General of Jordan Hashemite Charity Organization, in the presence of Mr. Naser Kilani, JHCO member of the executive committee, the payments for its June campaign "We are all Gaza", which constituted of 2.5% of its total revenues. The payment will be distributed in Gaza during Eid Al Adha, to provide The Shifaa Hospital and The Jordanian Mobile Hospitals in Gaza with medical supplies and equipment and also creating Covid 19 PCR & vaccine centers. On 27th of July, Mr. Fakhreddin, presented Ms. Tamara Alrifai, Director of Strategic Communications, UNRWA Spokesperson and Acting Director of External Relations Division, the extra funds that were donated by our dear guests during their visits to any ATICO Fakhreldin Group outlets during June. These funds will be dedicated to UNRWA'S food program where 1.1 million refugees in Gaza make use of food parcels, which last each refugee four months. ATICO Fakhreldin Group and UNRWA thank each and every guest for their contribution.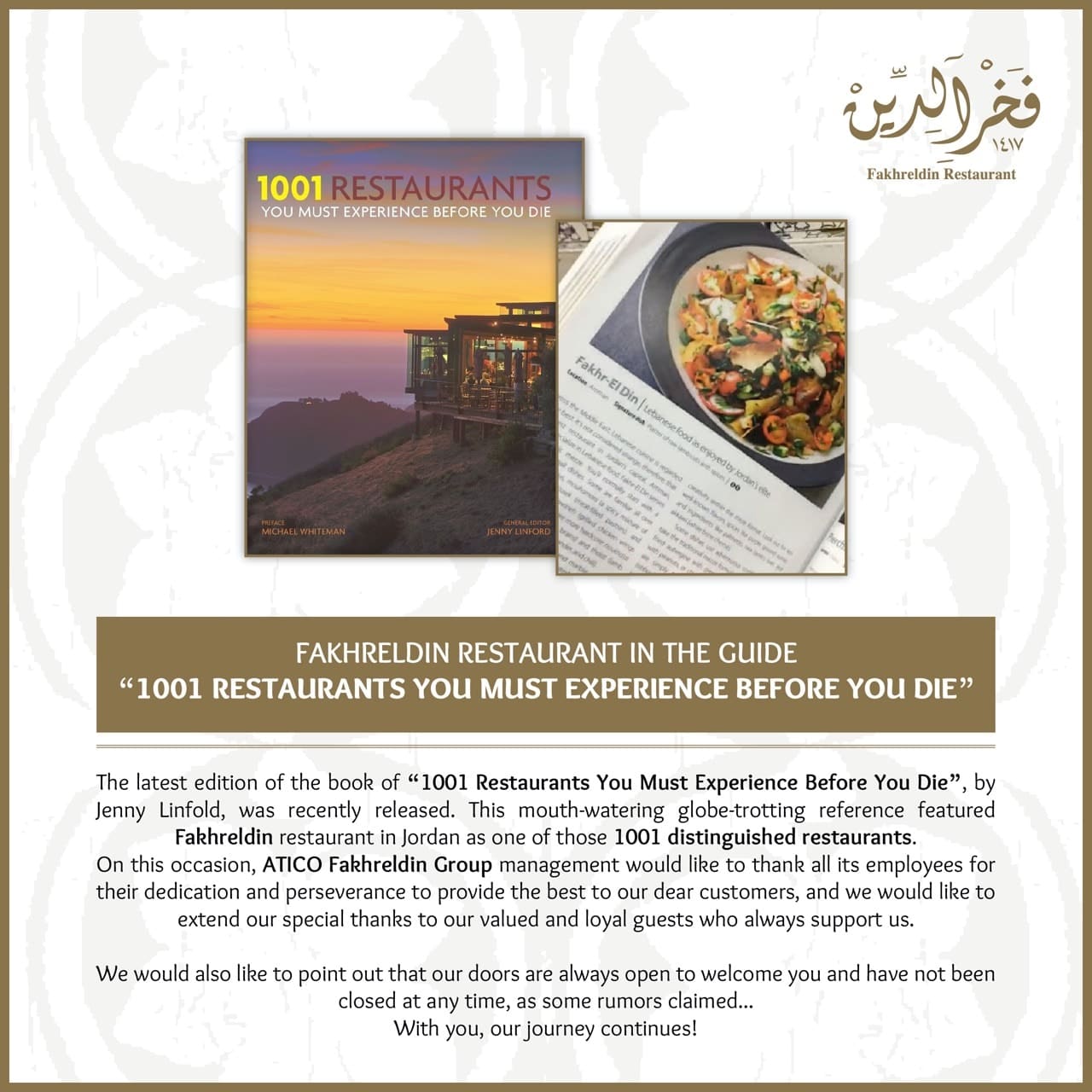 Fakhreldin Restaurant in the guide "1001 Restaurants You Must Experience Before You Die"
The latest edition of the book of "1001 Restaurants You Must Experience Before You Die", by Jenny Linfold, was recently released and Fakhreldin Restaurant is featured. The world is full of wonderful places to eat and this mouth-watering globe trotting reference features 1001 of the best. On this occasion, we would to thank all our employees for their dedication and perseverance to provide the best to our dear customers. And we'd like to extend our special thanks to our valued and loyal guests who always support us. We welcome you, as our doors are always open for you. We'd also like to point out that we are not closed, as the rumor had it. And with you, our journey continues…. A video link of one of our dear guests